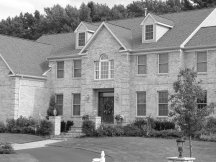 "Such a pleasure to sit
back, turn one's mind
off, and know one is
dealing with total
reliability and competence"
P.W., New York City, NY
"I have worked with Jan for the last 3 - 4 years for organizing my business and personal work. Last year I purchased the workbook she uses to help people get their affairs in order. Everything from my assets to personal items is included in one place. I would recommend this workbook to anyone. Jan was so patient and helpful when filling in the information. This will make it so much easier for my daughter to know where everything is after I die. Thank you Jan for making my life less stressful and more Happy."
E.B., San Diego
"Jan is organized. Her
working knowledge of estate
work and her background as
a paralegal allows her to
handle complex estate issues
easily. Jan's help in organizing,
tracking, and file maintenance
were invaluable."
E.M., San Diego
Estates

ESTATE ORGANIZATION

Estate organization involves the organization and documentation of all information relating to the estate. During this process, we will locate personal, financial, and legal information that is pertinent to the person handling your estate. The information is compiled in a workbook so everything is in one place. Some of the information we compile is as follows:

| | |
| --- | --- |
| • | What information is needed for the death certificate? |
| • | Personal and family information and contacts |
| • | Legal information and contacts |
| • | Household information |
| • | Health information |
| • | Insurance information |
| • | Vehicles and vehicle insurance |
| • | Financial information |
| • | What do you need to do when someone dies? |

Give a "gift of love" to your family by having your affairs planned in advance.

ASSISTING TRUSTEES AND EXECUTORS

Most people do not realize the huge responsibility of carrying out the duties of a successor trustee or executor/executrix. It can be a very stressful, time consuming, and detail-oriented job. Jan has ten years experience as a paralegal and knows how important details can be in settling an estate.

As a professional organizer, Jan can assist the trustee or executor with organizing paperwork, locating missing documentation, and liquidating tangible assets. Some of the responsibilities with which a professional organizer can assist and be invaluable are:

| | |
| --- | --- |
| • | Locate the most recent will/trust |
| • | Locate safe deposit box key |
| • | Obtain certified copies of the death certificate |
| • | Locate and close bank accounts |
| • | Contact the Social Security Administration |
| • | Contact investment companies, life insurance companies, etc. |
| • | Cancel credit cards and insurance policies |
| • | Assist accountant by organizing income tax documentation |
| • | Clean out the apartment/house, including assisting with items to be sold or donated |
| • | Assist with moving personal items to family members or storage |


Jan has worked closely with attorneys, trustees, and executors (even some from out of state). She has been in business since 1998 assisting estate administrators and has handled the estates of family members.

After a death, the services of a professional organizer are an estate administration expense and are tax deductible under the estate. Our fees are paid from the estate prior to distribution to the beneficiaries.


"After my parents died I was left with the enormous job of making sense out of what was left behind in a large, sprawling home - nearly one hundred years' worth of family collections of treasure, documents, clutter, and junk. The task was truly daunting. I interviewed several Professional Organizers and settled on Jan. She seemed the best qualified to sort, organize, and prepare for selling, donating, discarding, and saving for myself as well as for local museums. Jan worked over an extended period of time, always competent, professional, knowledgeable, and calm! She is definitely the best choice to handle any and all material. She is familiar with legal and tax-related documents, and with all types of materials, artifacts, household items, clothing, etc. She was also extremely helpful in recommending, vetting and working with allied professionals such as appraisers, and estate and eBay salespeople. I would not hesitate to recommend her for any job, large or small"

F.M., Vista